THE SMOKE HOUSE
Embodying the delicious decadence of the 1930's, The Smoke House features a lounge and bar, a private dining room with a Chef on call, a cigar room, bespoke tailor and Truefitt & Hill, the world leader in gentlemen's grooming.
LOUNGE & BAR
The Lounge and Bar form the main part of this heritage building. Comfortable seating is available with a flat screen television for catching up on the latest news. The Bar serves an impeccable selection of exceptional vintage cocktails and a connoisseur's collection of single malt whiskies. The personable Johnnie The Barman and his team are on hand to recommend and prepare your favourite tipple.
CIGAR ROOM
This is an intimate enclave for the cigar connoisseur,a private setting for quiet conversation and the enjoyment of a post-prandial cigar. An impressive selection of whiskeys from Scotland, Japan and North America are available or a vintage cocktail may be ordered. The Cigar Room at The Smoke House is an essential experience for cigar aficionados, and classic and luxurious smoking jackets are provided upon request.
PRIVATE DINING ROOM
This elegant dining room comes with your own personal Chef who will assist you in creating the perfect menu for a table of ten guests. Entirely private and exclusive, it is sure to impress and will make any celebration truly special.
TRUEFITT & HILL
Truefitt & Hill is the world leader in gentlemen's grooming, having provided discerning gentlemen with the finest services for over two centuries. From its array of exceptional quality products to its legendary barbering skills, the wide range of exceptional treatments at The Smoke House is designed to groom gentlemen to perfection. The extensive menu includes The Royal Cut, a Traditional Hot Towel Wet Shave, Beard Trim as well as a Face and Head Massage. A shoeshine service is available upon request.
BESPOKE TAILOR
Our tailor is on call to provide custom-made suits, shirts and smoking jackets with exceptional craftsmanship for a perfect fit.
THE SMOKE HOUSE GENTLEMEN'S CLUB MEMBERSHIP
Where members enjoy the company of like-minded gentlemen, a fine cigar and single malt whiskey.
2 complimentary dining vouchers for 2 at Contango
1 complimentary stay in A Colonial Suite at The Majestic Wing for 3 Days/2 Nights
12x Royal Cut Barber Service at Truefit and Hill
20% discount on purchase of any bottle of liquor and cigars
Usage of gym and Tower Wing pool
Member's personalised smoking jacket
SPECIAL EVENTS
The Smoke House serves an impeccable selection of exceptional vintage cocktails and a connoisseur's collection of single malt whiskies.
The hotel's Personable Johnnie The Barman and his team prepare and serve these stunning selections daily.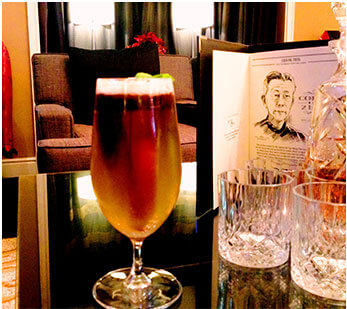 VINTAGE COCKTAIL TASTING
Thursday - Saturday
One for One offer from five to eight o'clock
Classic punches, cobblers, flips, swizzles and vintage cocktails dating back to the 30s, 50s and 70s are revived at The Smoke House. Discover The Majestic's Signature Code 55 and relive the legendary story of this cocktail.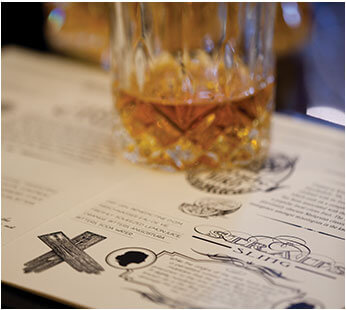 SINGLE MALT DAILY FLIGHTS
Daily
One for One offer
We are excited to introduce our single malt vertical tasting flight featuring The Fine Glenfarclas Range. The scotch novice or expert can sample 3 Glenfarclas vintages side-by-side to detect the subtle nuances and different expressions of this single malt scotch as it ages. One serving of 3 vertical vintages each flight.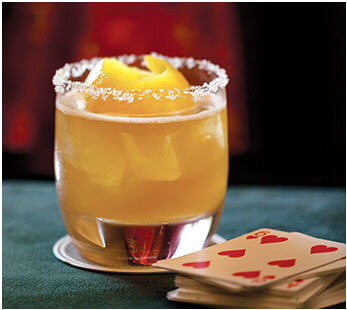 SPIRITUOUS SIPS & WHISKY FEATURE
Daily
Glass / Bottle offer
Step into The Smoke House to discover the wondrous flavours of spirits in its colonial heritage ambience through "Spirituous Sips". Capture this moment with "Whisky Feature" in the company of like-minded in a setting embodying the decadence past of the 1930's.